Featuring David Christensen Cane Glass Beads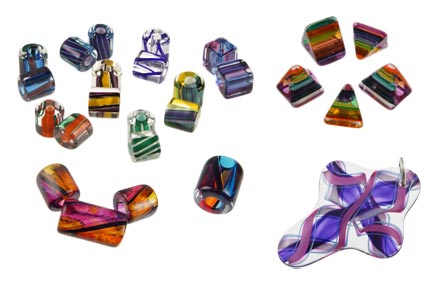 Welcome to the Pinnacle Beads WebSite. We specialize in offering David Christensen Hand-blown Cane Glass Beads (also referred to as Furnace Glass Beads) and other glass creations. Sometimes along the way we even manage to find and offer other unique or useful products, so it's always an adventure for us and for you!
As for our WebSite, the About page has all the info about Pinnacle Beads and David Christensen hand-blown cane glass beads; the Contact page is how to get in touch; the Links page will get you to our Ebay Listings, Etsy Store and other places. If you're in a hurry, Etsy Shop will take you directly to our Etsy Store.
Also, a percentage of all of our Ebay sales are donated to Horse Play Equine Rescue and Sanctuary in Saunderstown, RI. So in addition to getting some great beads, you will also be helping horses in need!